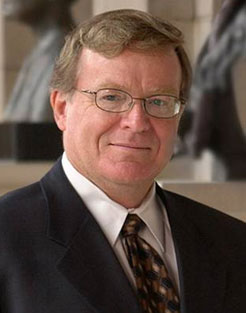 Dr. Douglas Christensen
Chairman of the Board
Dr. Douglas Christensen, Chairman of the Malaika Foundation Board of Directors, 30 year Nebraska teaching career, Nebraska Superintendent of the Year, 1990, Emeritus Commissioner of Education, Head State Team Coach in advising State Agencies in implementation of the new Common Core State Standards, Professor of Practice in Education Leadership, Doane College. Extensive research and publications, including Curriculum Planning, High Performance Learning and Schools for our Future. He was graduated from the Midland Lutheran College, B.A.) and an M.A. and Ph.D. from the University of Nebraska-Lincoln.
Dr. Nancy Becker
Vice President
Thirty-two year educational career as teacher, and administer in elementary, middle and highs schools. Opened Lincoln's newest high school, Lincoln North Star, which is the second largest high school in Lincoln with a 45% poverty rate and where 35 different languages are spoken. Dr. Becker works with the Food Bank's Student Hunger Drive, and Interim Director for Children, Youth and Families at First Plymouth Congregational Church. After graduating from Crete High, she was graduated from the University of Nebraska Lincoln, B.S. in Education, ME and Certificate in Administration and a Ph.D. in Administration, Curriculum and Instruction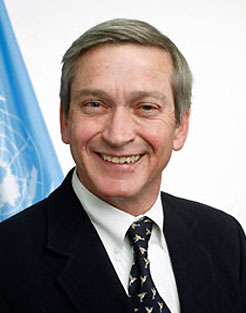 Larry Johnson
Former Assistant Secretary-General, Office of the Secretary-General, United Nations
Larry D. Johnson is the former Assistant Secretary-General for Legal Affairs (Deputy Legal Counsel), United Nations. Mr. Johnson formerly served as the Legal Adviser of the International Atomic Energy Agency (IAEA) and Chef de Cabinet, Office of the President of the International Criminal Tribunal for the Former Yugoslavia. He is the longest serving senior American in the United Nations. He is currently teaching a seminar on "Law and Practice of the United Nations" at Columbia Law School, as well as at the Vienna Diplomatic Academy. A graduate of the University of Nebraska, Harvard Law School and the Harvard Kennedy School of Government, Mr. Johnson is a member of the Council on Foreign Relations and a Counselor of the American Society of International Law.
Dr. Natalie D. Hahn
Founder and President
Dr. Hahn worked with United Nations programs for nearly 40 years, primarily in Africa. Her work involved introducing new food crops and nutrition with the Institute for International Agriculture in Nigeria, women and finance with the International Fund for Agricultural Development, youth initiatives with the Food and Agriculture Organization, UNICEF Representative to Malawi and Senior Private Sector Advisor at the United Nations Fund for International Partnerships.

For her work in Africa, she received two honorary chieftaincy titles, in Malawi and Nigeria. She was graduated from the University of Nebraska, B.A., The Ohio State University, M.A. and Harvard University, Kennedy School of Government, MPA, and The College of Education, Ed. D. In order to give back to her home state, she founded the Malaika Foundation with a mission to globalize Nebraska education. She is a native of Polk and now resides in Central City and New York City.